Home
›
New User - previous user of MX Money Management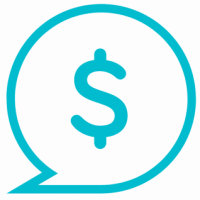 Mike in Minneapolis
Member
Hello - I'm a brand new user to Simplifi...only been using for a few days now but so far I like it a lot.   I have/had been using MX Money Management for the last 2+ years - this was offered through my Credit Union.  For the first couple years it worked great - easily pulled in all my transactions from my various account, the reporting features were great.  However in the last 4-6 weeks some of my bank connection broke and I struggled to get them to work.  I submitted a support ticket and immediately got a reply from a man saying he was looking into it and would follow up next week - guess what - I never heard from him again - absolutely no follow up on my support ticket.

This is what prompted me to look at another alternative.   I knew Mint was not an option for me - tried that before and felt like they were just using my data to push ads to me.  Quickly tried Tiller, which was way too complicated.  I wasn't always a fan of Quicken but came across this new product and it looked appealing.   So I set it up and was pleased with the application - great tools and features.  The reporting is nice, really hoping it gets greatly enhanced over time as reporting is so key to understanding my data and spending patterns.  

I was able to easily export two years of my old transactions and import them into Simplifi and spent a little time doing some clean up on Payee names, etc. to get my reporting more accurate.  Being able to create and delete category types is so great - this can all be done on the fly to get this to work how I want it to - lots of flexibility with this product.    Looking forward to enhancements and improvements as time goes on!    It seems like the support for the product is great too - I was able to get responses to my questions quickly via chat which is great.
This discussion has been closed.