Has Simplifi helped you better manage your finances? Tell us how here!
Issues with creating/adding Assets to track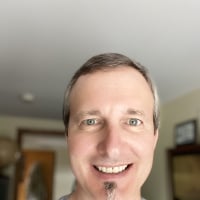 I recently added my vehicle as an asset to Simplifi and have discovered several bugs during the process.

To create the asset I went into the iOS app, settings/accounts and +add in upper right corner. Then at the bottom of the page click "Add manually". Enter account name, select account type of "Vehicle", enter a value for the vehicle, and save.

Here are the issues I discovered:

1. When viewing the new asset in my list of accounts from the main menu it shows as having a value of $0.00 although I had entered a value for it when I created it.
2. When you go into settings/accounts under "Unconnected Banking Accounts" the asset is listed as "Real Estate" instead of "Vehicle" which I selected when creating it.
3. When editing the account from settings/accounts and clicking on the drop-down menu for account type, there are no Assets listed to choose from (real estate, vehicle, other assets) so it cannot be updated correctly.
4. Also when editing the asset from settings/accounts there is no option to update the value of the asset (which will obviously change over time).
5. When viewing the new asset in the WEB VERSION of Simplifi under Accounts on the Dashboard it shows the value correctly. However, it's listed as "Real Estate" here too.
6. All the rest of the issues above also apply to the web version of Simplifi.

I'm sure this is considered a low priority issue but hopefully it will get fixed in the near future.
~Terry

"To err is human, but to really foul things up you need a computer." ~ Paul Ehrlich

Tagged:
Comments
This discussion has been closed.