[RESOLVED] 7/29/21: Reminders are showing as 'Past Due' and the associated transaction is missing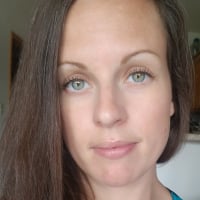 We are currently seeing an issue with Recurring Reminders showing as 'Past Due' and the associated downloaded transaction is missing in the account's register. We are working to resolve this as quickly as possible, however, there is currently no ETA on when a resolution can be expected.

In the meantime, we suggest signing out and back into Simplifi to see if the transaction is then available. If the issue persists, you can create a manual transaction for the missing transaction and set the status to 'Cleared'. You can then link the manual transaction to the Reminder so that it's not showing as 'Past Due'. When linking the manual transaction to the Reminder, you'll want to be sure to do so from the "Is a bill" option, which is available by expanding the transaction details. 

Once the issue is resolved, you can either delete the duplicate downloaded transaction, or you can unlink the manual transaction from the Reminder, link it to the downloaded transaction, and then delete the manual transaction.

If you would like to be automatically notified of any updates regarding this issue, please "bookmark" this Alert by clicking the bookmark icon in the upper right corner.

We appreciate everyone's patience while this is being worked on!
Tagged:
Comments
This discussion has been closed.