Downloads are suddenly changing transaction dates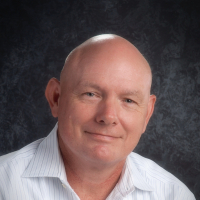 This began 2 days ago following an update to Quicken.  Now downloads in both Quicken and Simplifi are overwriting the entered date of a transaction with the posted date.  For example, my bank generally takes 2 days to clear a debit transaction.  I enter it on the 8th and it posts late on the 9th and I download it on the 10th.  Before it would stay with my date of the 8th.  Now it's the 9th.  So far I can tell that Chase and First US Bank are doing this, and probably all, but that is unknown since I had no transactions from other banks since except Savings interest and since that came through on the same day, I cannot tell.  

This is not happening with Yodlee as I have another program that uses that, and it downloads correctly.

Yes, I have 3 currently: Quicken, Simplifi and MoneyWiz.  I formerly used Buxfer, Mint, Microsoft Money.  It's kind of a hobby of mine.

Are any of you seeing this behavior too in Simplifi or Quicken?
Steve
Simplifi since 2021
Microsoft Money/Quicken since 1991/2009


Tagged:
Answers
This discussion has been closed.