Simplifi Web Categorizing Transactions Issue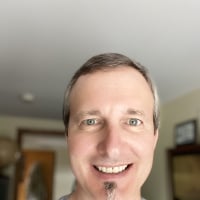 I've run into an issue trying to categorize my uncategorized transactions.  In the web app when I click on the "transactions" tab I find a transactions with the "Uncategorized" category and click on the category to update.  I then select the appropriate category (which in my case is a transfer) and select the correct category.  I then get a message that states "Transactions Updated" along with a "New Category Rule" popup to create a new category rule. I then click "Create" to create the new rule and when the popup closes I'm back to my original list of transactions and can see the transaction I was editing is still listed with the "Uncategorized" category.  I've tried this with several transactions and the same thing keeps happening over and over.  I've also tried logging out and back in but that didn't help either.
~Terry

"To err is human, but to really foul things up you need a computer." ~ Paul Ehrlich

Tagged:
Comments
This discussion has been closed.