Can't Mark Transaction "Reviewed"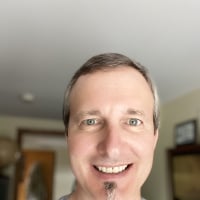 After opening Simplifi on my iPhone I clicked on a notification at the top of the screen that said 2 transactions needed my attention. I then opened one of the transaction to update the category. After picking the right category I also was trying to mark the transaction as "Reviewd" but the toggle keeps sliding back to off/not reviewed automatically - e been after selecting it multiple times. If I then try to save the transaction with the button in the upper right corner nothing happens.  The only way to get out of the transaction at this point is to hit the cancel button. Then you need to re-edit the transaction to mark it as reviewed. This is sometime I've run into many times. 

~Terry

"To err is human, but to really foul things up you need a computer." ~ Paul Ehrlich

Tagged:
Comments
This discussion has been closed.