Recurring Transaction Issue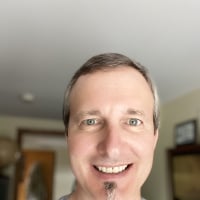 Hi,
I've run into a common scenario with the recurring bills.  I received a notification that I have upcoming bills in the web app.  I clicked on the notification which brought me to the upcoming bills tab.  I then clicked on one of the notifications that was labeled "Past" to link it up with the existing transaction as the transaction should have been completed Dec. 5th.  When I clicked on the "Link to transaction" option the existing transaction was not in the list so I could not link it.  So I then went to my transactions list and found the transaction that did indeed happen back on the 5th.  However, the transaction was already linked to the recurring bill with a cleared status. So why, then, do I still have a notice about an overdue bill that I can't do anything with?  I've attached a couple of screen captures with the details.
Of note, I then went in to view the transfer in Settings/Recurring and for some reason it's listed under the "Bills" section instead of the "Transfers" section even though the transaction has a Type of "Transfer".
~Terry

"To err is human, but to really foul things up you need a computer." ~ Paul Ehrlich

Tagged:
Comments
This discussion has been closed.