How to handle Capital One 360 eccentricities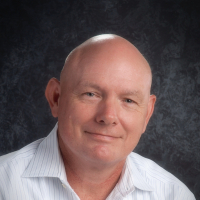 OK, Capital One is always a problem because they have their own weird way of doing things, and aren't interested in changing.  Anyone that has them knows that they used to do Direct Connect with instantaneous updates.  It was great.  But for several years now, they only allow Quicken Connect, and it takes sometimes 24-36 hours for cleared transactions to appear.

Ok, that can be bothersome, but the REAL problem is that they do adjust the balance first and then you wait for the download.  This presents a quandary in Simplifi, which like Mint works backwards on balancing the account.

Example:

Balance is $500 on Jan 3.

You have a pending transaction of $300 on Jan 4.  Simplifi reports your balance as $200. Correct.

On Jan 5, Capital One has cleared the transaction and reports balance as $200, BUT it hasn't sent the transaction down.  So Simplifi now subtracts the "pending" transaction again reporting a balance of $-100!  Ok, that's disconcerting.

What do y'all do?

1) Live with the incorrect balance until the next day? Remember if you use the account a lot, it will most always be wrong.
2) Change the account to ignore Pending in reporting the balance?
3) Just clear the transaction manually that you know has really cleared.

This 3rd choice is what I am tempted to do.  I haven't because I am unsure of whether that would mean that  Simplifi will duplicate it when it does download though, of course, I guess I could merge them.

4) Last choice is to stop using 360 Checking, which I am tempted to do.

Thanks.
Steve
Simplifi since 11/2021
Quicken since 2009
Microsoft Money 1991-2009
Tagged:
Answers
This discussion has been closed.