Taxable Dividends & Associated Investment Cash Accounts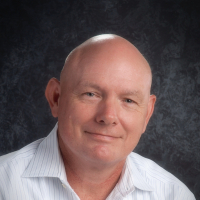 I have not posted lately on this subject as I was taking my time to get used to it.  Also, I am cognizant of the fact that Simplifi aims to be simpler than Quicken and we shouldn't really try to make it back into Quicken.  I agree.

One thing I Like about Simplifi is that it doesn't have a ton of built-in categories that you cannot get rid of the way Quicken does.  I just set up a few income categories, e.g., interest, dividends, capital gains.  I can organize them as I like.  This is why I like that Simplifi is totally configurable unlike a lot of personal financial apps!

I only care about tracking these in my brokerage account so I can do a report at the end of the year for my income tax. The Tax Schedule Report in Quicken is nice but I can just do a report of the categories I need in Simplifi.  So that's fine.

My workaround is to create an other banking account called Brokerage Cash and I manually enter my dividends each month and then I do a transfer transaction for the total cash amount each month to zero it out so it doesn't count twice in my Net Worth.  This works fine since I don't have a lot of different investments.  It will be nice when we get the promised QFX/OFX import capability, especially for those with more numerous dividend transactions.  Down the road, Simplifi could add associated cash amounts that we could tie to the brokerage accounts.

I don't care really to do this for my IRA since I don't have to worry about the tax until I withdraw it and then you pay tax on the withdrawal anyhow.  The new capabilities to show me how much I have gained/lost in last 30/60/90/365 is very useful although in my case at least, it only goes back to Nov 21.

So I guess what I am saying I am fine with Simplifi as it is and no need to change it much, maybe refine it a bit as we go.
Steve
Simplifi since 2021
Microsoft Money/Quicken since 1991/2009


Tagged:
Comments
This discussion has been closed.