Making a split income transaction into a recurring transacton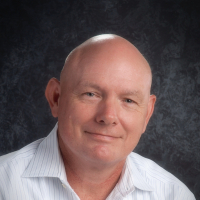 Hi,
Concerning the support article: 
http://help.simplifimoney.com/en/articles/5983781-how-to-track-pre-deposit-paycheck-deductions
I tried it out but it was a no go for me for the following reasons:
1) Apparently, it still applies to just the top split, which is income so splits are still not supported.  It merely shows the net income in the Spending Plan, but I need the gross income shown in the Spending Plan as I use this to determine my church tithe each month.
2) I can handle this better with just recurring income and expenses, then at the end of the month I can enter my split deposit and just skip the recurring income and expenses for that month and start a new spending plan.
3) I still cannot enter a transfer for the retirement plan since the Spending Plan considers that to be spending.  So I have to do a separate transaction into the Retirement Account.  That means splitting the income between two transactions, ie, I split off the few hundred dollars from income in transaction one and then I do that amount as an income transaction into the Retirement Account.
I wish we could reply to announcements.  Also, I have done so much trial and error with this deleting recurring transactions and actual transactions that when I tried to create a new one using the support article, Simplifi resurrected my ghost recurring transactions instead.  
Steve
Simplifi since 11/2021
Quicken since 2009
Microsoft Money 1991-2009
Tagged:
Answers
This discussion has been closed.