Credit Cards & The Spending Plan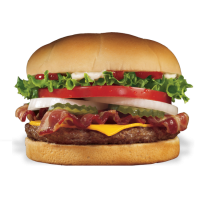 Hey,
Just wanted to share a small success.  While I still have much to learn about the Spending Plan, I found something that works for me...for now.  Maybe it will work for others.
All our monthly spending runs through CC's which get paid off monthly.  Ultimately, there are around 5 CC's most of which rarely if ever get used.  To keep things simple in Simplifi, I don't have any of them connected to a biller...for now. 
It took a few months of trial and error, but I finally found that this setup seems to work best in my situation.   Each CC - event the ones that don't get used - has this set up as a  Recurring Series (Settings > Recurring).
The Account field is the checking account that pays off the CC.
The Category field represents a "Transfer To" the corresponding CC.
Both boxes are checked under Visibility.
MOST IMPORTANTLY, the Recurring Amount is a +$1.00.
This setup, causes these two lines (two for each CC) to show up in the Spending Plan under the Bills section, monthly.  Each line represents a different end of the transfer to pay down/off the CC; from CHECKING (-) to CC (+).  Note the + & - under the two lines.
It's important to note that changing either of these lines in the Spending Plan
does not
change the original Recurring Series.
Then, when I get the bill for the CC, I simply click the three dots on either of the above lines and enter the amount of the CC payment - KEY STEP - making sure the + / - symbols match.
If I did everything correctly, the "Projected Cash Flow" and the line of boxes immediately underneath the chart will adjust themselves and display correctly in both my CHECKING account and my CC account.
For any CC's without a balance, I simply click Delete reminder on one of the two lines at the end of the month when the Spending Plan automatically prompts me to "Wrap Up" last month.  Don't worry, you're not deleting the original Recurring Series; a new pair of transactions will automatically show up next month in your Spending Plan.
Fun!
Chris
Quicken Desktop user since 2014.
Brand new to Simplifi in 2021.
Tagged:
Comments
This discussion has been closed.