Interpreting Spending Plan Amount Left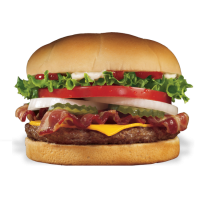 @Jedp
I have a question for you if you have the time.  I'm trying to understand the Spending Plan and how best to approach it.  You said awhile back in another post that you set down with your wife monthly to go over the Spending Plan together and that this is a good tool to guide your discussions.
Lets say that you found this Spending Plan…don't laugh…
Most of our spending is paid on a CC that get paid off each month.  That includes many/most of the things that appear under Bills and Subscriptions.  Right now, the CC payment is scheduled under Bills with a recurring, default $1 transaction amount.  When I get the statement each month, I change the recurring transaction under Bills from $1 to the outstanding amount of $_____.

Question A:  Do you have a similar situation?

Question B:  If so, how do you handle your recurring CC transaction under Bills?  What amount do you use as default?

Question C:  If so, how do you view the (ex. $2,106.72) amount displayed by the Spending Plan when you discuss it with your wife?  Is it essentially the total amount you have to spend on the CC?

Thank you in advance for any wisdom!
Chris
Quicken Desktop user since 2014.
Brand new to Simplifi in 2021.
Tagged:
Answers
This discussion has been closed.