Do you reconcile with Simplifi? We want your input! Please give us your opinion in this survey here!
Setting up recurring transfer from CHECKING to ROTH IRA.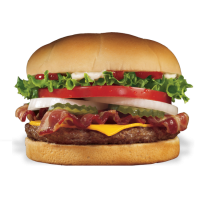 So, after a many, many-year hiatus, I'm finally looking to restart recurring monthly transfers from my CHECKING account (Flagstar Bank) to my ROTH IRA account (Edward Jones).  Both are synced with Simplifi and both seem to download consistently and automatically without a hitch; thank you Simplifi!
I want to make sure I get off to a good start in Simplifi since I didn't with Quicken Desktop where I always had a multi-thousand dollar difference.  I'm also looking forward to seeing how the new investment features work (ex. individual transactions). 


Question #1:
  What's the ideal way to set up the recurring series in Bills?
For the Category, would you recommend using this...
Or this...
Question #2:
  Also, after reading some of the other forum posts, I suspect I should click "Ignore from Spending Plan", but I'm not sure.
Thank you all for any feedback!
Chris
Quicken Desktop user since 2014.
New to Simplifi in 2021.
Tagged:
This discussion has been closed.