Status Report: Using Savings Goals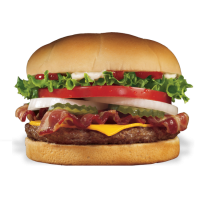 Here it goes,
Full disclosure, I have yet to understand Savings Goals on a functional level.  While I understand them in theory - and certainly understand what they're trying to do - I've had a bugger of a time getting them set up properly in the Spending Plan.  I'm doing this post as much for myself as for anyone else by trying to document where I currently stand.
What I Know:
Savings Goals = Represent a non-real transfer of money into an imaginary sub-account of the same exact account.  Money never actually leaves your real-world Savings Account, it just appears as if it does in the Simpifi app.
The Math = If your Savings Account has $1,000 in it and you have two Savings Goals: A ($200) & B ($500), this would leave $300 yet to allot.


Contributing Funds = Best done here.  Can only contribute up to the amount of the Available Balance in the above screenshot.


Withdrawing Funds = Best done with the "Withdraw from goal" button.  When you click it, you have two options which I don't fully understand. So far, I've used the bottom one since the purple spent color confuses me when I use the other button.


What I Suspect:
What Confuses Me = The biggest reason I'm struggling is structural, I believe.  For years, we do most of our daily purchases on a CC that gets paid off each month...doesn't carry a balance.  This means the CC payments are pretty dang high.  To cover those payments, I've found it necessary to consistently withdraw $1,000 - $2,000 each month from our Savings Account which gets us through till the next paycheck.  Then, after the paycheck clears, I redeposit the same amount $1,000 - $2,000 into the same Savings Account.  So far, every time there's a withdraw, there's a corresponding deposit in my Savings Account so - at least - I know there isn't a snowball building.  However, I acknowledge that this isn't the ideal situation.
Why It Confuses Me = For my Savings Account 100% of the balance is assigned to my various Savings Goals.  When I do these monthly transfers from the account, I'm doing them from the account's transaction register...not from Savings Goals.  No corresponding withdrawal/contribution occurs in any Savings Goals which means I get something like this.  I just don't know what to think about that -$ amount.


What I Still Have to Learn:
How Savings Goal contributions/withdrawals show up in the Spending Plan.
What visibility settings I need to use for the real-world transactions that are "Eligible to be Paid by Savings Goal".
The ramifications of the two "Withdraw from goal" buttons in the screenshot above.
Monthly, how to easily track and monitor all the transactions that are marked as "Eligible to be Paid by Savings Goal" (potentially 25-50) and then - once a month - actually do a transfer of money to cover them so my Checking Account doesn't start snowballing.
Typing this out has helped, I think one thing I need to do is to create a Savings Goal called "Temporary Loan To Myself" with an appropriate balance and then
always
Withdraw/Contribute using Simplifi's process...or always leave at least $2000 in the Available Balance area.  The first option sounds better.
Chris
Quicken Desktop user since 2014.
New to Simplifi in 2021.
Tagged:
Comments
This discussion has been closed.