New simplifi user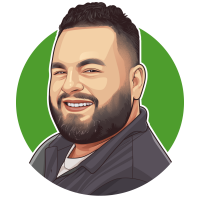 I have been searching for a way to blend technology and budgeting. I have tried numerous platforms, all of which left me wanting more. 

So far, in my trial period, I have to say - the interface is captivating and keeps you engaged. I am still navigating and adding everything in to build my profile. 

I end up resorting to excel/sheets for my budget and am hoping to remove them completely from the equation. I wish there was an option for scouring subscriptions to let me know when they will be withdrawn (as well as giving me insight to the ones lingering that I have forgotten about). If this is available, I haven't located it yet. 

It is looking promising so far. if you had a similar flow before and you have any knowledge to share, I'm all ears!

Thanks in advance. 
Tagged:
Comments
This discussion has been closed.