Has Simplifi helped you better manage your finances? Tell us how here!
[ONGOING] 5/19/23: Adding an OAuth API bank while Space Sharing returns an FDP-4000 error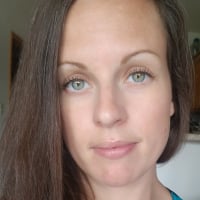 We are seeing a rise in FDP-4000 errors being reported when attempting to add OAuth API banks while Space Sharing in Simplifi. The error may also occur when updating OAuth API banks while Space Sharing, however, we have mostly seen the issue when adding accounts.
The following banks are OAuth API banks:
American Express
Bank of America
Capital One
Charles Schwab
Chase
PayPal
PNC Bank
USAA
U.S. Bank
We are working to resolve this as quickly as possible, however, there is currently no ETA on when a resolution can be expected. In the meantime, we suggest that the primary account holder add and update the accounts.
If you would like to be automatically notified of any updates regarding this issue, please "bookmark" this Alert by clicking the bookmark icon in the upper right corner.
Thank you!
Tagged:
Comments
This discussion has been closed.