Simplifi's Unwritten Rules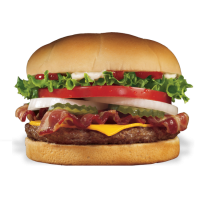 Greetings,

Has anyone picked out any unwritten rules when using Simplifi? Things that they don't necessarily tell you, but that make working with the software much easier / less frustrating.


Over my years of using Quicken, I have several that I've come up with for Quicken such as:

1. NEVER assign spent money to Level 1 (parent categories) if a Level 2 (sub-category) exists.
2. If using the mobile app, only use two (2) levels of categories. [Using 3 levels messes up the pie charts.]
3. Enter "Savings Goal" transactions from the "Planning" tab or "Bills" module, NOT from the register. [Causes glitchiness.]
4. NEVER use "Savings Goals" with checking accounts. [Projected balances don't work.]
5. Don't enter transactions into one (1) "Savings Goal" from multiple bank accounts.


Does anyone have anything like this for Simplifi? It would be nice to know them in advance for a change instead of learning them through trial and error.
Chris
Quicken Desktop user since 2014.
Brand new to Simplifi in 2021.
This discussion has been closed.