Refund Tracker - Add ability to set custom groups called "Refund Types"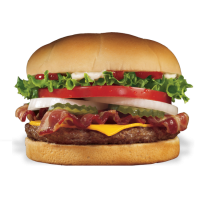 Under Reports>Refund Tracker, please consider adding the ability set customized groups of refunds...maybe called "Refund Type".  It would make sense to go here and - to keep the interface clean/less confusing for those who wouldn't use it - it could just be a line of text that said "Want to set a Refund Type?  Click Here"  When clicked, it would display a drop down like the rest.
When set up, it would group them together separately under Expecting on Reports>Refund Tracker on the desktop and also in the app. 
The use case, for me, would be that I have some refunds that are "Normal Refunds" where I'm awaiting a refund from Amazon for something I purchased.  However, I also have some "Savings Goal Refunds" where I purchased something and need to pay myself back from money saved in a Savings Goals.  Since I don't think Simplifi has a set process for this sort of transaction - which it should - I'm trying to use Refund Tracker for it.  However, as is, it gets really confusing to visually sort through all of refunds and figure out which is which and how much is owed to whom.  I'm tried creating a separate Category (see screenshot), but it doesn't really work since on the app, you don't see the Category without clicking Edit.
Thanks for considering this.
Chris
Quicken Desktop user since 2014.
New to Simplifi in 2021.
Tagged: