What types of complex scenarios do you use Simplifi for?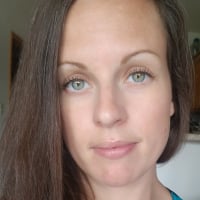 We know that everyone has unique financial needs and goals, as well as their own way of tracking their finances. Using a tool like Simplifi is the first step in truly understanding where your money is going, and how it can be better allotted.
We also know that, as with any program, all of Simplifi's wonderful features are designed to function within certain parameters, which may make it a bit challenging to manage more complex scenarios. With that said, we'd like to hear some of the complex scenarios that you use Simplifi for! What's the goal of tracking your finances/using Simplifi this way? How do you make it work?
Also, what can we do from our end to help cover some of the more complex scenarios, i.e. Support Articles, YouTube videos, #TipTuesday's, etc? Please be sure to share why your suggestions would be beneficial for yourself, as well as other Simplifi users!
We look forward to hearing your feedback!
Tagged:
Comments