Watchlist bar graph shows negative instead of positive value
I created a new category.  There are only 2 transactions in the category. 
I created a watchlist for this category. 
Click on watchlist to show detailed view
It's displaying the 2 transactions as a negative value instead of positive.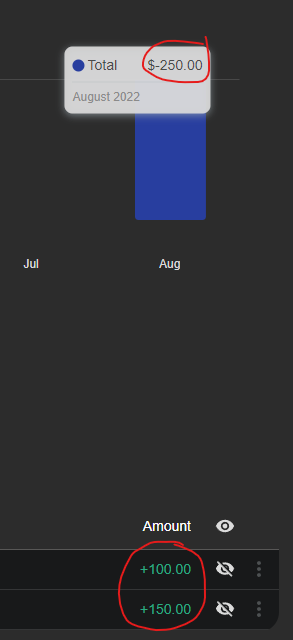 Tagged:
Comments
This discussion has been closed.