An Update from Eric Dunn, Quicken CEO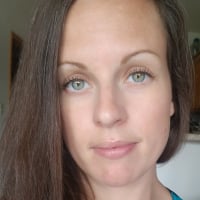 Dear Simplifi user,
I am writing to provide you with an update on 
Quicken
 and 
Simplifi
 and to say a few words about our company.
We have continued to modernize 
Quicken for Windows
, with important changes to the modern dashboard (account filters, the ability to rename and duplicate dashboard cards, and more) and a new system for organizing and re-arranging accounts. We've also added the ability to schedule bill reminders by number of days, to add notes to budgets, and to sort and filter savings goals. In addition, we have made a number of enhancements to investments, including support for Crypto, RSUs* (restricted stock units), and Investment Partnerships*, plus added flexibility in the investment register with the option to hide columns and to show symbols along with security names. Later this year we will add real-time quotes* and deploy changes that will make investment transaction entry faster – something several of you have written to me about. We also are continuing our ongoing work on quality and reliability; I am pleased to be able to report that crashes are now four times as infrequent as they were in 2018. For more information, see the release notes 
here
.

Quicken for Mac 
has also been improved in a number of ways since my last update, including all-new EasyAnswer Reports and the Foreign Bank Account Report (FBAR) to meet new IRS reporting requirements; there are also additional display formatting options for all reports. We've added drill-down to investment charts, provided a tool to set share balances in Simple Investment Tracking, and improved the handling of cash in asset class reporting. And for new users, we have added the Learning Center to make it easier to explore and understand Quicken's capabilities. We will be releasing a flexible modern dashboard, inspired by the Quicken Companion Web app, later this year. As with Quicken for Windows, the Mac team has also kept up their ongoing work on quality and reliability, delivering exceptionally low crash rates and quickly tackling any reported bugs. For more information, see the release notes 
here
.
The 
Quicken Companion
 mobile apps have been extended significantly this year, with a new ability to manage accounts (rename, delete, hide, etc.) without having to go to desktop Quicken. There is also a new calendar view for bill reminders, transaction filtering by Tag, and a provision for editing multiple transactions in a single operation (helpful for categorizing).
The 
Simplifi
 team has been hard at work, adding important features such as the ability to work with your Spending Plan up to 12 months ahead and a new, more flexible transaction list. This month, we are also releasing the capability for Simplifi users to securely share access to their finances with another party (spouse, partner, advisor…) without having to share a login. Mobile performance improvements that I mentioned in the spring are taking a little longer to release than we had hoped, but the first fruits of that work have now been shipped, with app-wide improvements continuing in the coming months. For more information, see the release notes 
here
.
In my spring letter, I alluded to work to 
improve connectivity
 to a number of major financial institutions. Starting this August, we began the cutover to the new system with Chase Bank, and we are seeing excellent connection reliability and far fewer MFA ("multi-factor authentication") requests for the users who have migrated. We expect 5-10 other large institutions to switch over to this new connectivity system in 2022 and 2023 and will do everything we can to make these changes simple and transparent for Quicken and Simplifi users. Once the migrations are complete, we expect our Quicken and Simplifi users will benefit from significantly more reliable connections. We appreciate your patience with us as we work on these important connectivity upgrades.

On the company front
, we have been adapting to the post-Covid workplace with a blended model where, with work-from-home and an increasing number of fully remote employees, under half of our employee work days are now in the office. But we do continue to value the opportunity to be together as a team and particularly appreciated being able to host our summer internship program on-site for the first time since 2019. I am immensely proud of the smart, resourceful, cheerful team that is Quicken Inc.
As always, my ongoing thanks to you for being a Simplifi user!
CEO, Quicken Inc.
Comments