Ability to Organize and Group Tags (edited)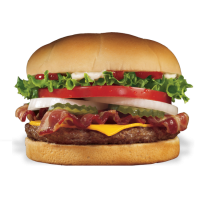 Greetings,
I have A LOT of tags and this list is only going to grow!
From what I can tell, some of these tags were created by me (like any of the "TEST" or "For" ones) and others were auto generated by Simplifi based on my Savings Goals (all the ones that start with " ~ ").  Also, from what I can tell on this screen, these are listed in the order in which they were created which is exceedingly un-useful.
It would be very helpful if Simplifi would group these into subcategories based on their source.  This would help us to more quickly - and visually - understand where they came from and what work Simplifi is doing in the background.  It would also help to speed up onboarding...I know this was one point of confusion for me and it took me a while to work out what Simplifi was doing.
These would be the two groups I'd recommend:
My Tags - Sorted alphabetically.
My Savings Goals - Sorted alphabetically.
Ideally, I'd want them presented in this same order both under Simplifi > Settings > Categories & tags and when you go to apply them in the transaction register.  Right now, they're alphabetical in the transaction register...which is at least a start.
If nothing else, I'd like to see the above section organized alphabetically to reduce confusion and time spent searching the list tag by tag by tag by tag by tag by ...
Thanks for considering this.
Chris
Quicken Desktop user since 2014.
New to Simplifi in 2021.
Tagged:
Comments