Do you reconcile with Simplifi? We want your input! Please give us your opinion in this survey here!
Removing Recurring Series Resets Transaction Payee Name, Category, etc.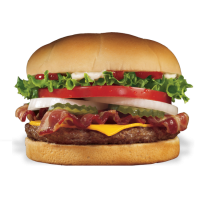 Hi,
I'm in the middle of redoing a whole bunch of transactions while I continue to work towards figuring out a workable cash envelope system for our family. Currently, I find myself undoing an - apparently - bad idea that had around 13 transactions tied to one particular Recurring Series. All the transactions reside in a synced account so originally, they downloaded with a particular set of Payee Name, Category, etc.
What I wanted to do was in this order:
Create NEW Recurring Series.
Unlink all the transactions from the OLD Recurring Series.
Delete the OLD Recurring Series.
Relink all the transactions to the NEW Recurring Series.
However, when I remove the transactions from the unwanted Recurring Series using this button…
I found that they all ?consistently? un-link AND appear to reset the Payee Name, Category, etc. back to what was originally downloaded.
For future reference, here are two example transactions ($700). The Dec. 2nd one is immediately after being un-linked. The Jan 3rd one is after I fixed it - what it looked like before I unl-linked it.
If necesary, I turned in this feedback using the Profile > Hold Down Alt Button > Send Feedback.
Chris
Quicken Desktop user since 2014.
New to Simplifi in 2021.
Tagged:
Comments
This discussion has been closed.