An Update from Eric Dunn, Quicken CEO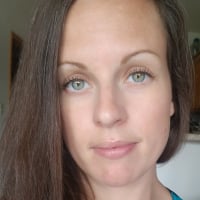 Dear Simplifi user,
I am writing to give an update about a change in ownership at Quicken Inc. Today, October 1, the majority owner of our company, HIG Capital, is selling its stake in Quicken and a new private equity firm, Aquiline Capital Partners, is buying. Management—including me, as CEO—and employees will continue on as before.
Although change can be a cause for concern, in this case, there's nothing to be anxious about: the Aquiline team is an experienced group of fintech investors who believe in Quicken and Simplifi. They want us to continue to provide great personal finance software tools while adding additional service and software capabilities that will make sense to our users. Importantly, the members of the Aquiline team are Quicken users themselves, going back as far as 1992. As such, they have a clear understanding of what we do and what matters to our customers. I am excited to be partnering with Aquiline and look forward to accomplishing great things in the years ahead. And that will include continuing to work to make Quicken and Simplifi reliable, functional, easy to use, and well supported by our Care teams.
I would also like to thank our outgoing owners, HIG Capital. They believed in Quicken at a time when our fortunes were at a low ebb and allowed us to make the needed investments to improve our products and services. HIG prioritized solving real customer problems, and they were supportive of our team. We extend our thanks to HIG.
And thank you for being a Quicken (or Simplifi) user!
CEO, Quicken Inc.