Using a Tag and Watchlist to track Halloween expenses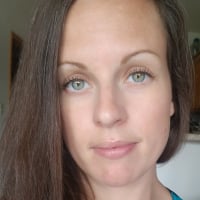 Do you find Halloween expenses spooky? From decorations to costumes to candy for trick-or-treaters, Halloween costs can sure add up. Using a Tag and Watchlist in Simplifi to track Halloween expenses can take some of the scare out of those costs!

First, you'll want to create a Halloween Tag in Simplifi. Next, you'll want to create a Tag-based Watchlist using your Halloween Tag. When you spend money on Halloween items, you can categorize them however you'd like, however, you'll want to also tag them with your Halloween Tag. Any time you use the Halloween Tag, Simplifi will update your Watchlist and keep an eye on your Halloween spending for you! 

Better yet, you can even set a target spending amount for your Watchlist and Simplifi will automatically notify you when you're nearing or have exceeded your target amount. How easy is that?!

What are some of your biggest Halloween costs? Let us know some of the methods you've discovered for tracking these expenses in Simplifi! 


Tagged:
This discussion has been closed.