Fidelity gone crazy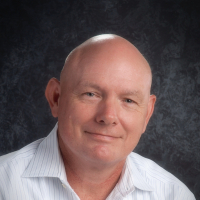 Well, I had a jolt this morning when my 2 Fidelity accounts and my Fidelity Visa updated.  All 3 had the same balance!  The balance was correct for the Brokerage but not for the IRA. The biggest jolt and what I noticed first was that the credit card had the same balance but with a negative sign.  Imagine having a credit card with a 0.00 balance and suddenly you download a balance of negative 6 figures.

I tried resetting the accounts, but all that got me was being blocked by Fidelity and having to change my password.  Once I had it connected again, the balances were the same, 1 right and 2 erroneous.

So I contacted support and they have escalated the issue. I am hoping it is just a one day glitch.

Of course, I could add a balance adjustment to the Credit Card but that doesn't work with Investment accounts, which simply use the downloaded balance.

Sharing in case any of you have the same thing happen to you.
Steve
Simplifying since 2021
Tagged:
Comments
This discussion has been closed.