Thanksgiving Trivia!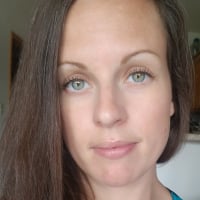 With turkey day right around the corner, we have some fun Thanksgiving Trivia for everyone! No googling, please! If you don't know the answer, give it your best guess or leave it for someone who might know so we can all join in on the fun. Official answers will be posted after the holiday!
Who was the first President to pardon a turkey?
Was turkey served at the very first Thanksgiving celebration?
How many calories are consumed on average, per person, at Thanksgiving dinner?
When was the first Thanksgiving NFL game?
How many turkeys are prepared for Thanksgiving in America each year?
When is Thanksgiving in Canada?
How many Americans prefer Thanksgiving leftovers to Thanksgiving dinner?
How much does the average Thanksgiving turkey weigh?
Which President made Thanksgiving a permanent national holiday?
Black Friday is the biggest day of the year for what trade profession?
We look forward to seeing your responses, and hope everyone has an amazing Thanksgiving! 🦃
Tagged:
Comments
Leave a Comment