Mobile App: Ability to create "Subscriptions" from existing transactions [edited] (1 Merged Vote)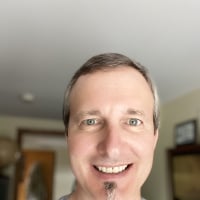 When you select an existing transaction to create a recurring charge there is currently no way to label it as a "Subscription". Instead, you can only label it as a "Bill" by toggling the "Is a Bill" field on. After the recurring transaction(s) is created you then need to go under Settings/Recurring and edit each new recurring charges and change the type from "Bill" to "Subscription" in order to have them labeled properly.

It would be nice to be able to select type "Subscription" when the recurring charge is created so we wouldn't have to go back and manually edit each new recurring entry each time.

It seems the easiest way to do this would be to change the "Is a Bill" field to "Is Recurring" and then allow the user to select either Bill or Subscription thereafter in a separate field.
~Terry

"To err is human, but to really foul things up you need a computer." ~ Paul Ehrlich

Tagged:
Comments