#TipTuesday: How using Savings Goals can help maximize your savings efforts!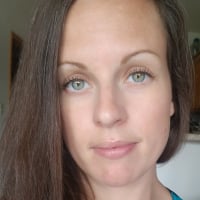 Simplifi's Savings Goals feature can help you save money for your various financial goals in life! The tool offers an easy-to-follow tracking method so you always know where you stand with your Goals, as well as a flexible contribution/withdraw approach.
But did you know that Simplifi's Savings Goals come with some built-in features that can help keep you on track even further?! Not only can you deduct your monthly contribution amount from your Spending Plan to ensure that you're budgeting and setting that money aside each month, but you also know what your account balance is at any given time
after
the Goal contributions that you've made, further ensuring that you don't spend your Goal money. With these additional features, saving money is a piece of cake! 🎂

Tell us how you use Simplifi's Savings Goals feature to help maximize your savings efforts by commenting below!
To learn about setting up and using Savings Goals in Simplifi, please be sure to check out our Support Article
here
, or our YouTube video
here
! 
Tagged:
This discussion has been closed.