Has Simplifi helped you better manage your finances? Tell us how here!
Bill Connect: How do you have your Due Dates and Amounts set up for Connected Bills?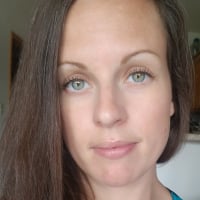 I recently ran into a situation where I noticed that my power bill got skipped one month. Upon taking a closer look, I found that it had actually been pushed into the next month, as the Due Date provided by the Biller was on the 1st instead of the 30th.

This caused me to take a closer look at how my Connected Bills are set up, as I want to make sure that all of my bills are being accounted for and paid in the current month, and I also don't want to end up with 2 bills the following month. 

With that being said, I ended up going through and changing all of my Connected Bills to where the Due Date does not auto-update, so that they stay in line with my originally selected Due Date. I do like having the Amount auto-update so I know exactly what's due, however, this experience made me realize that I don't like my Due Dates being messed with.

I'm curious how others have their Connected Bills set up! Do you prefer to have your Due Dates and Amounts updated automatically, or do you use the original Recurring Series setup? I'm also wondering if anyone has a similar experience to share. Please let us know by commenting below! 


Tagged:
Comments
This discussion has been closed.