Do you reconcile with Simplifi? We want your input! Please give us your opinion in this survey here!
#TipTuesday: Flagging transactions for later review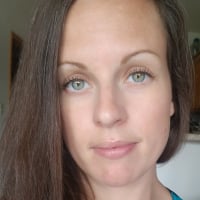 Did you know that you can flag transactions in Simplifi to remember to review them later?! This is a great tool to use if you're on a time crunch, or if a specific transaction requires a bit more research or attention.

Adding a Flag to your transactions in Simplifi is super easy! First, you'll want to add the Flag column to your account register by clicking the gear icon to the upper right and then selecting "Flag" so it has a checkmark next to it. 

Then, to add a Flag to a transaction, simply hover over the transaction so you see the Flag field and then click on it. You'll see a dropdown menu with different colored Flags to choose from; all you have to do is pick your preferred color and select it from the list. And voila, your transaction is now flagged!

Once you've reviewed the transaction, you can remove the Flag by selecting the Flag field once again and then selecting "None" from the bottom of the list. 

Please also be sure to let us know how you use Flags in Simplifi, and share any bits of wisdom with the rest of us!


Tagged:
Comments
This discussion has been closed.