Do you reconcile with Simplifi? We want your input! Please give us your opinion in this survey here!
#TipTuesday: Using Reports to see where you stand for the year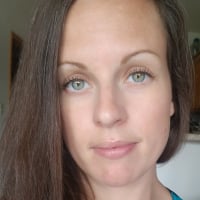 Curious to see where you stand at the end of 2021 as you prepare and plan for a new year? Well, look no further -- Simplifi's Reports have got you covered!
Whether you're looking to see how your savings has grown throughout the year, or how your net income fluctuates month-to-month, or even if you just want to see your top areas of spending for the year, Simplifi offers a wide variety of Report options to meet your needs. 
Most of the Reports can be customized with a specific date range, can be broken down and viewed by certain criteria, as well as filtered to view just the items that you'd like to see. Please be sure to check out our Support Article
here
for more details on using Reports in Simplifi!
Please also let us know how you use Reports in Simplifi! We'd love to hear your feedback on how the data helps you determine where you stand financially, as well as how to better plan for the future.
Tagged:
Comments
This discussion has been closed.